Beach CObbles
Decorative Stone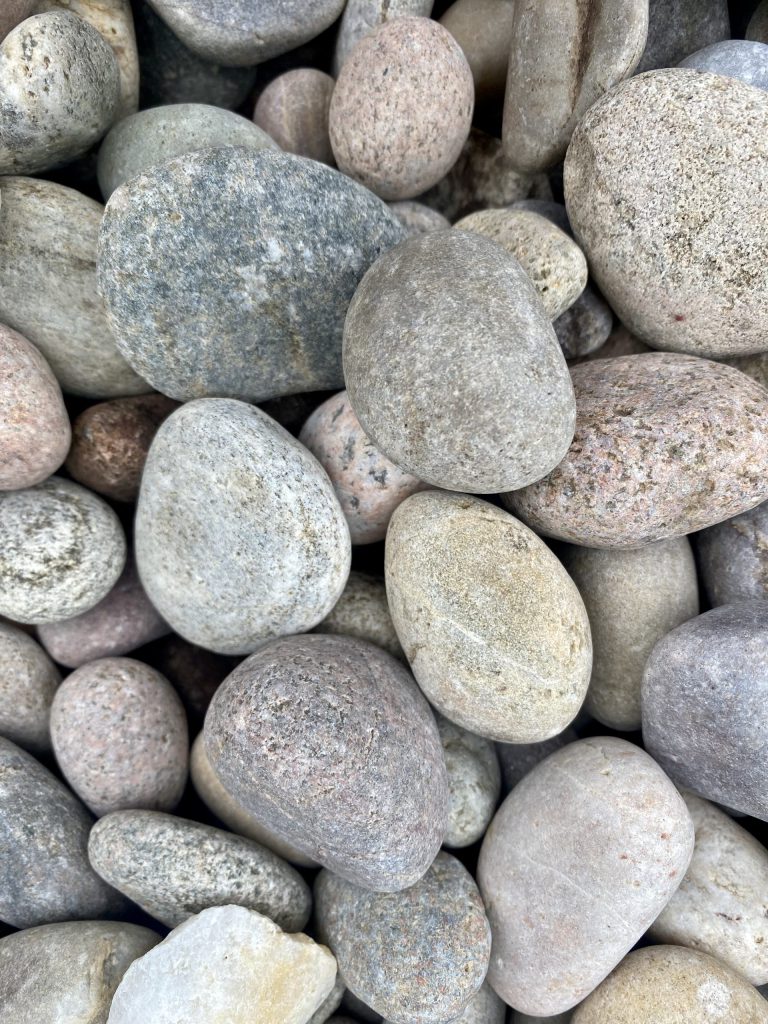 Beach Cobbles
Add Beach Cobbles to enhance the decorative finish of your next landscaping project.
Product Features
Beach Cobbles have a smooth rounded finish and are a firm favourite due to their assortment of soft natural pastel colours including greys, tans, blues and pinks. When wet the colours of the cobbles are enhanced.
These cobbles will brighten up any area of the garden and are very effective when mixed with contrasting stones to add interest and provide an eye-catching display.
Available in two sizes: 20mm cobble and 40mm cobble
Applications
These Scottish cobbles are used to create a beach effect for pathways, rock pools, rockeries, water features, flowerbeds, house edging, and garden borders to name a few. 
Quality & Performance
Our Beach Cobbles are sourced sustainability from Scotland.
To prevent weeds emerging through the Plum Slate, use a weed prevention membrane.
Purchasing Options
Beach Cobbles (Packed)
| | |
| --- | --- |
| Type | Option |
| Beach Cobbles (Packed) | 20mm 25kg & Jumbo Bag |
| Beach Cobbles (Packed) | 40mm 25kg & Jumbo Bag |
Collection & Delivery Options
Collection of Beach Cobbles are available from our Depot in Drumahoe or Coleraine.
Bagged deliveries will be completed by our delivery service as close to the agreed day/time.
If you would like to see the exact size and colour of the product before ordering a larger quality, please contact us to request a sample or call into one of our depots at Drumahoe or Coleraine.
Calculator
Calculator
Please use this calculator to estimate the quantity required for your project.
Responsible Manufacturing