We believe in a future for our next generation, a sustainable one
Responsible
Manufacturing
W&J Chambers is steeped in family values and believe the local community is the heartbeat of our workforce. We employ over 60 members of our community, and we are proud supporters of various community groups including youth groups.
As a family operated business W&J Chambers are committed to sustainable manufacturing by striving to achieve high standards of environmental performance and minimalizing the impact of its manufacturing operations.
Significant plant investment has propelled production capacity to enable us to meet the surge in demand for our concrete products, whilst importantly striving for excellence in responsible manufacturing.
Electricity
We have a turn-off policy to ensure all electrical equipment is switched off when not in use.
Lighting
We are in the process of switching over to LED lighting as an energy saving measure.
Waste to Landfill
We have reduced our waste to landfill through a process of continual improvement in production efficiency.
Recyclable Packaging
W&J Chambers commitment to reducing its environmental footprint can be witnessed in its sustainable packaging design. In the last couple of years, we are working towards 100% recyclable product packaging.
Water Recycling
We recycle water used in our manufacturing process and carefully manage our use of this natural resource.
Rainwater Harvesting
We have a rainwater harvesting system which enables us to capture water and reuse in our manufacturing process.
Transport
We maximise transport efficiency, by maximising full lorry loads through our 'multi-load delivery ethos'.
Despatch Efficiency
By committing to our 'multi-load ethos' we aim to merge loads to lower fuel consumption.
Despatch Efficiency
By committing to our 'multi-load ethos' we aim to merge loads to lower fuel consumption.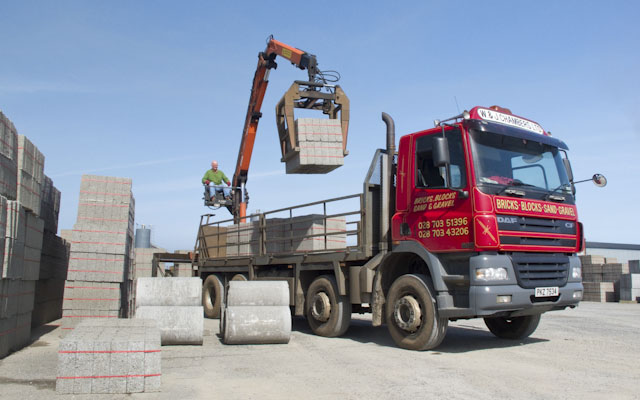 Land Restoration
In the last 5 years we have planted nearly 1000 apple trees in our home village of Drumahoe, neighbouring our manufacturing hub. Our 6-acre orchard compliments the surrounding natural beauty and attracts all sorts of wildlife.
Environmental Management
We have implemented measures to reduce noise emissions including soundproofing our production plants and planting trees around the boundary of our manufacturing hub. We have also a dust-controlled suppressor system and have comprehensive cleaning routines to reduce excess dust.
BALLYHEATHER FISHERY
We extract natural aggregate from our quarries and have done for 85+ years. What happens when a quarry is depleted/exhausted? We rejuvenate the area by turning it into an area of natural beauty which would otherwise be waste ground. We return these areas back to nature, plant vegetation, create waterholes, introduce new species of wildlife and attract new wildlife to these thriving new ecosystems.
Bally Heather Fishery offers the local community a sanctuary of tranquilly to fish (trout) and relax within nature. A setting like no other, attracting an abundance of wildlife back to the area. The long-term plan for this site is to develop as an educational resource and recreational space for the local community, groups, and schools. Important to note this fishery is accessible to disability groups
APPLE ORCHARD
Nestled away in the village of Drumahoe, a stone's throw from our manufacturing hub, we have planted close to a thousand apple trees. We turn carbon into cider! The trees soak up the carbon from our concrete manufacturing hub and it is the apples from these trees that are used in the brewing of Redgate Cider (a local favourite). Best time to visit the orchard is in May when the trees are in full blossom.
LISBUNNY SANCTUARY
Did you know, Peruvian Falcons nest and call our quarry home? For the best interest of these amazing animals, we keep this on the downlow.
Limestone material is extracted from our Lisbunny Quarry. Limestone is a soft, porous material, so not the same quality of rock at our Kilhoyle Quarry (basalt). We use the aggregate from Lisbunny Quarry for other purposes such as drainage stone. Very interesting about this site is the scale of the quarry. To the naked eye it has wow factor, it creates an under-world ecosystem that attracts all sorts of wildlife, and most unusually a pair of Peruvian falcons that return to nest and breed every year. Also, interestingly to note this quarry is pumped daily as it fills with fresh pure crystal-clear run-off water from the Sperrin mountains – a waterhole for all wildlife thriving in the area.
BIODIVERSITY ON THE FAUGHAN RIVER
W&J Chambers call Drumahoe home. As a family we have grown up on the banks of the River Faughan. This is our home and our workplace, so we take responsible manufacturing seriously. We believe in a future for our next generation, so we believe in making it a sustainable one. Our manufacturing hub borders the spectacular Faughan River, and we have meticulously focused on Riverbank restoration.
As Considerate Manufacturers we have sculpted a thriving landscape along the Faughan Riverbank which provides valuable wildlife habitats that typically supports a diverse range of plant and animal species. We have invested heavily in planting thousands of various plant species including Hazel, Beech, Willow, and Wildflowers. The roots of the vegetation help to maintain bank stability and prevent excessive riverbank erosion, helping to prevent excessive gravel deposition and flooding downstream. We maintain this natural environment and thriving ecosystem on our doorstep.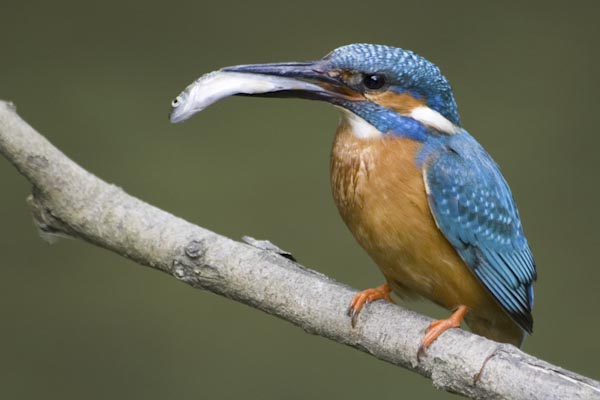 MOYAGH FISHERY
Moyagh is a working quarry, producing aggregate materials including sands and gravels which are important ingredients for manufacturing. This quarry not only supplies our manufacturing process, but it is also a haven for wildlife.
In the recent decade we have rejuvenated regions of this quarry into an area enjoyed by the local community. In 2023 we are delighted to introduce first of its kind in Northern Ireland, a Carp Fishery. This is very specialised and will be of great interest to the fishing world. Moyagh Fishery is an incredible sanctuary, and you feel at one with nature as this site is a thriving wildlife reserve including otters, kingfisher birds and much more. Interestingly we have a designated Protected Area for the thriving
community of Sand Martins who are social nesters. Future planning our fishery and wildlife sanctuary have massive potential in what it can offer as an educational resource, recreational space, and potential future cross community projects.
Help us to build a greener future together…
We want to leave our spaces greener and busrting with biodiversity, from the fresh water lakes to green feilds. We care about where we live and the commnities that live there. Come get involved with us and help us give back.