ECOLITE Block
Specialised blocks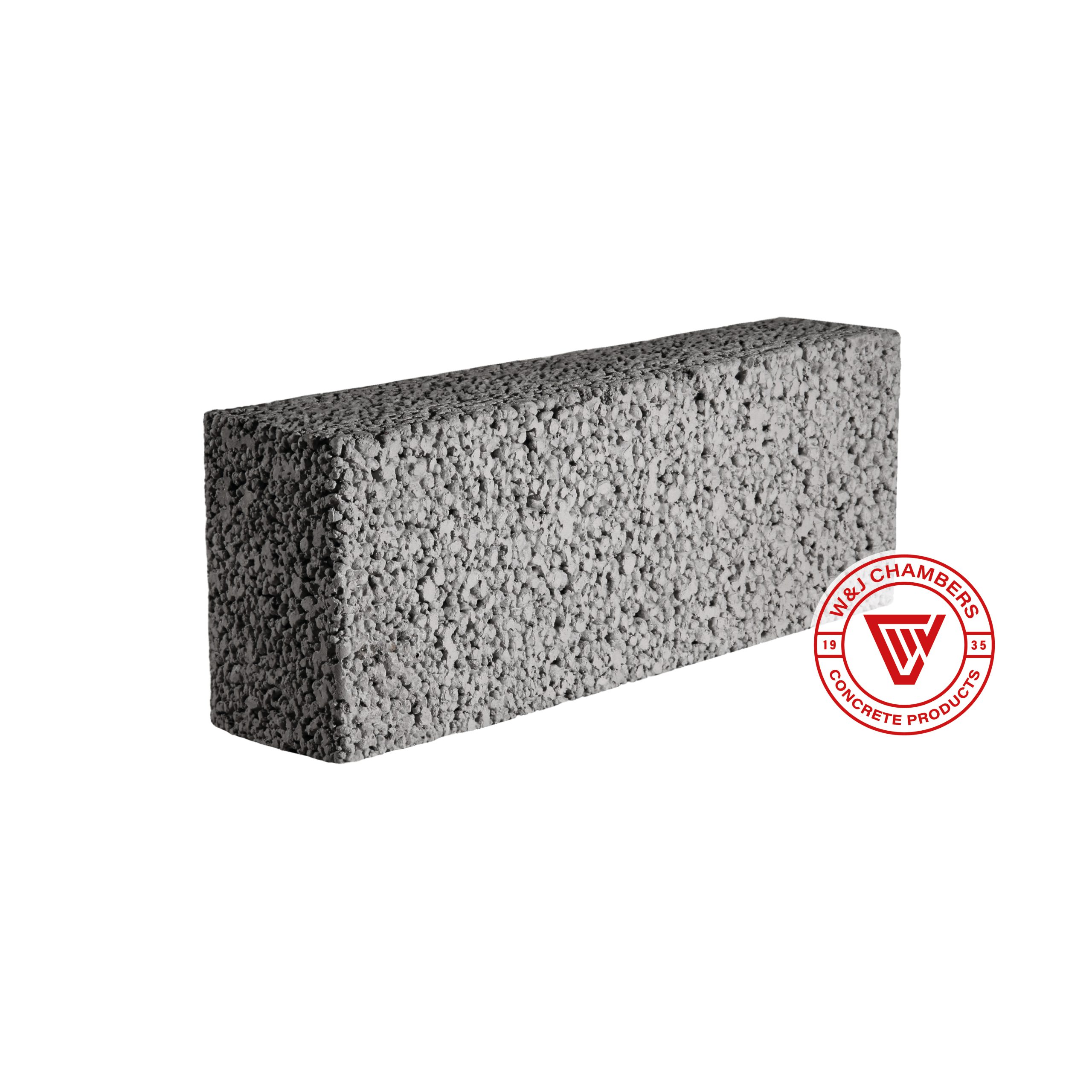 Specialised Blocks
We specialize in producing high-quality Light-Weight Thermalite Blocks using imported Pumice from the Mediterranean. Our skilled professionals can manufacture these blocks in any of our Specialised block sizes, ensuring versatility and compatibility with a range of construction projects.
With our commitment to quality and innovation, we are confident that our Light-Weight Thermalite Blocks will exceed your expectations and provide a reliable solution for your building needs.
Product Features
W&J Chambers EcoLite Concrete Block contains Pumice, a lightweight Volanic material brought in from the Mediterranean. Air filled vesicles means our EcoLite Block has excellent insulation properties
Gross Density: 1200 kg/m³
Compressive Strength (mean): 7.5N

Certified to I.S EN 771-3

Aggregate and Sand certified to I.S. EN 12620:2002 +A1:2008, the highest possible European standard

Locally sourced Aggregate is transported from our own Chambers Quarries to our main manufacturing Hubs

Mixed by our vastly experienced batchmen with cement and water using our specialised recipe and dispatched into our state of the art Automated Concrete block Machine

 Lightweight Properties makes handling and constructing simple
Applications
Internal Walls
External Walls
General Wall Building
Cavity Walls
Quality & Performance
This product is subject to rigorous and regular testing undertaken by an independent laboratory and is audited annually to ensure it conforms to I.S. EN 771-3
The Aggregate and Sand are certified to I.S. EN 12620 + A1 2008, the highest possible European Standard
The Cement conforms to EN 197-1:2011
Dimensions
Ecolite Block
| | |
| --- | --- |
| Option | Dimensions |
| 10N | Brick Block |
| 13N | Brick Block |
| Ecolite | Brick |
| Engineering | Brick |
Calculator
Calculator
Please use this calculator to estimate the quantity required for your project.
Responsible Manufacturing