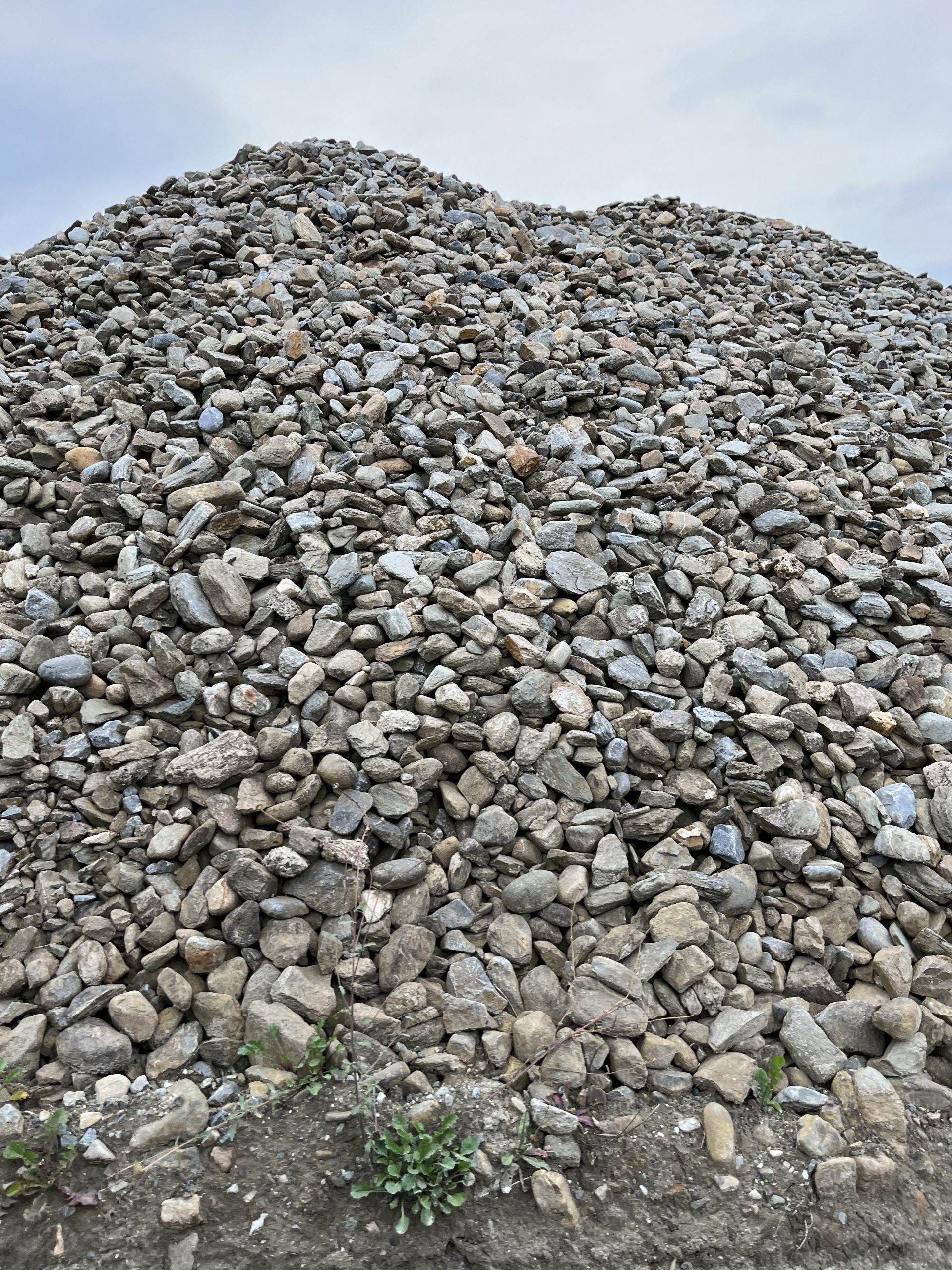 Aggregates
Our aggregates are sourced exclusively from our sand pit located in Moyagh, Burndennett, Co Tyrone. The aggregates we offer come in various sizes ranging from 10mm, 20mm, 40mm to hard-core (100-150mm), making them ideal for a wide range of construction and landscaping projects.
Our aggregates can be delivered in any size of load, ensuring that we can meet the demands of any project, big or small. We take pride in providing high-quality aggregates that are free from impurities and are thoroughly washed and graded to ensure consistent quality.
Product Features
W&J Chambers' 4″ Hardcore is locally sourced in our own Kilhoyle Quarry based just outside of Dungiven or in our Lisbunny Quarry near Claudy

Aggregate certified to I.S. EN 12620:2002 +A1:2008, the highest possible European standard

Very durable

Available for delivery, or collection from our Drumahoe and Coleraine Depots, or alternatively directly from the source in our Kilhoyle or Lisbunny Quarries
Applications
Used as a base material for construction projects
Roads
Driveways
Projects that require a strong and durable foundation
Drainage purposes
Quality & Performance
Aggregate certified to I.S. EN 12620 + A1 2008, the highest possible European Standard

Aggregate is subject to regular and rigorous testing by an independent laboratory
Calculator
Calculator
Please use this calculator to estimate the quantity required for your project.
Responsible Manufacturing